Uncategorized
admin
January 7, 2023
0 Comments
UI/UX Design Course In Jaipur
Design Mobile Apps from scratch using Photoshop. UI and UX Design Adobe Photoshop and Illustrator.Master UI & Ux
Introduction/Course Overview
We are a leading design education firm in India furnishing certification courses, and undergraduate and postgraduate degree programs in UI/UX design, Design Thinking, Research, and Digital Media. UI/UX designing course in Jaipur, Our unique UI/UX designing course specialization course curriculum is curated exclusively in collaboration with academics and industry experts, providing productive and performance-driven learning to enable you to be job-ready. Best UI/ UX designing course in Jaipur you are looking for UI/UX courses in Jaipur, UI/UX certified course in Jaipur DICAZO is the pioneer and leader in design education, teaching more than 2000 full-time students at 18+ partner universities and a community of 81K+ designers and design aspirants. UI / UX Design Specialization. Best ui ux designing institute in Jaipur.
What Will I Learn?
User Interface and User Experience

Design Mobile Screens from Scratch

Research, Planning and Wireframing

Mobile Screen Prototyping

Common Tools in Adobe Photoshop

Mobile App Design Freelancing

App design with UX consideration in Mind

Understand the research process

Understand the Best Practices of User Experience

Good understanding of UI/UX principles and how to use them
Includes:
Flexible Batch timing
Subject Notes
Supplemental Resources
Portfolio Preparation
Certificate of Completion
Get Real time Projects to Practice
Attend 2 to 3 Classes with free of cost
Free Technical Support after completing course
If you absent any classes, back up Classes available
Free Technical Support on Freelancing Projects to Earn more Money
Free Interntet and Laboratory Facility
Placement Program
Job Assurity: Placement Support. Assist you to get JOB in top MNC's, Mid & Small scale Companies
Resume Preparation Support
Conducted 2 to 3 Mock Tests
Mock Interviews to increase your confident level
You have opportunities to work on Real time Case Studies
Curriculum For This Course
Introduction to Adobe Photoshop for Mobile App Design
How to install Adobe Photoshop?
Adobe Photoshop Designer Tools
The Standard iOS 8 Document
Mobile App Design – The Instagram Mobile App Clone
Building the Instagram Loading Screen
Adobe Photoshop – Save your Designs as PSD and PNG Files
Mobile App Design – How To Design The Login Screen
Using the Gradients Tool
Colors
Creating the Sign Up Screen
Mobile App Design – How To Design The Home Screen
Creating the Direct Icon
Making the Profile Picture
Assembling the Clock Icon
Making the Like Icon
Creating The Buttons (Comment , Like and Report)
Mobile App Design – Home Screen: Building the Navigation Bar
Home Icon
Search Icon
Upload Icon
Activity Icon
Profile Icon
Finishing Touches: Grouping and organizing your work
Mobile App Design – How To Design The Search Screen
Creating The Search Bar
Creating the Photos Section
Adding the Photos
Creating the People section
Making the Follow button
Finishing Touches
Mobile App Design – How To Design The Activity Screen
Creating the Following Screen
Making The Profile, Comment and Picture
Creating the YOU Screen
Creating the Followed Tab
Mobile App Design – How To Design The Profile Screen
Profile Bar
Edit Bar
Profile Icon
Map Icon
Photos Of You Icon
Photos
How To Build Your Mobile App Prototype
Invision
Adding Clickable Icons To Your Prototype
Share Your Mobile App To The World
iOS Guidelines and Resources
Guidlines to Color
The Proper Usage of Fonts
UI & UX Principles
User Experience Design (UX Design)
Anatomy of great web design
Best web layouts for effective design
Fixed sidebar
Eye Tracking 101

Requirements
You must have Photoshop installed in your PC or laptop
You must have Illustrator installed in your PC or laptop
Basic knowledge of Photoshop and Illustrator, if don't know than doesn't matter
Who Is The Target Audience?
People who are looking for a new career
Designers
Developers
Students
After The Course You Will Be Able To
Able To Design Your Own Mobile Apps from Scratch
Able To Build A Working Mobile App Prototype that you can show to everyone!
Able To  Design Using Adobe Photoshop– No Experienced needed!
Able To Build Practice Mockups and Templates to enhance your design skills
Able To understand Color Theory to design beautiful and elegant looking apps!
Able To  understand Font Design to create eye catching and professionally designed apps!
CAREER OPPORTUNITIES
UI/UX Developer
UI/UX Designer
Freelance Designer
WHY DICAZO JAIPUR?
The most important reason why you should consider coming to DICAZO to learn this course is because DICAZO COMPUTER INSTITUTE offers the most integrated courses with the maximum possibility of job opportunities on your profile. As a part of DICAZO India which is a leading platform with thousands of Alumna's and Alumnus's whom have since graduation from the course have been making waves all over there chosen area of concentration while earning big time Cash and Paychecks, DICAZO Jaipur holds much more than just assurance for this course. For more info's on course details or any other issues please call us on 91 9887063980 or mail to:- dicazoinfo@gmail.com.
Students Also Learn These Courses
Frequently Registered Together
Game Design + App Design
Our Placements
Some of our students who got placed in renowned companies with good packages
Manish Das
Profile – Graphic Designer
Company – BYJUS
Package – 12 Lakh Per Annum
Sanjana Singh
Profile – Video Editor
Company – First India TV
Package – 8 Lakh Per Annum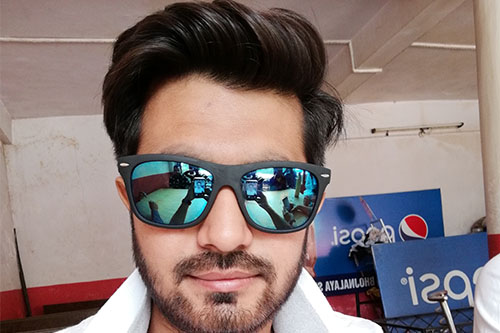 Mohammad Sohail
Profile – Website Devloper
Company – Dot Square
Package – 10 Lakh Per Annum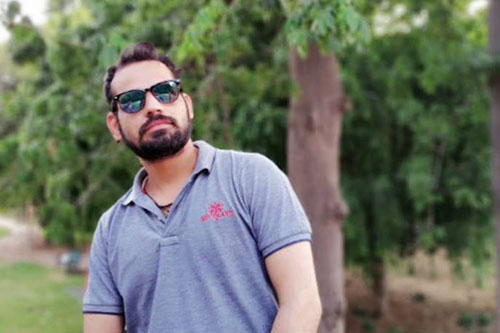 Saurabh Sharma
Profile – Digital Marketer
Company – Rajasthan Patrika
Package – 7.5 Lakh Per Annum
FAQ
If you have any question about the course then you can find it here.